Company
- Home
- About us

Listings
- Summary of listings
- Bouse Organic Farm- NEW
- Taylor Dairy- SOLD!
- Benson Land- SOLD!
- Holbrook Ranch - SOLD!
- Greater AZ Farm - SOLD!
- Squaw Crk Ranch -SOLD!
- J&K Organic Farm -SOLD!
- White House Rnch- SOLD!

Services
- Brokerage
- Appraisals
- Property Management
- Site Selection/Assembly
- Market research
- Property Tax Analysis
- Water rights
- Mapping/GIS

Members
- Steve Pendleton
- Mack McKeon
- Brett Pfantz


Careers
- Appraisal & Real Estate
News
- Blog/RSS



- Member login



Combining data from different organizations that typically don't work together
Site Selection/Assemblage/Market Research
Historical Aerial Imagery comparisons
Soils, Flood Hazard and Slope Analysis
We also can create custom maps of your property for marketing or informational purposes.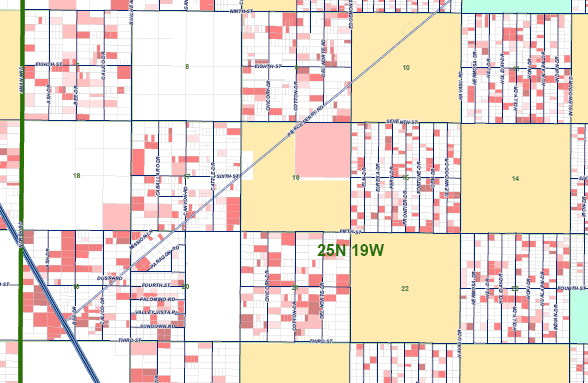 A survey of grazing allotments across the Western US
Enlargements on this map are often useful as the starting point for clients when searching for a ranch.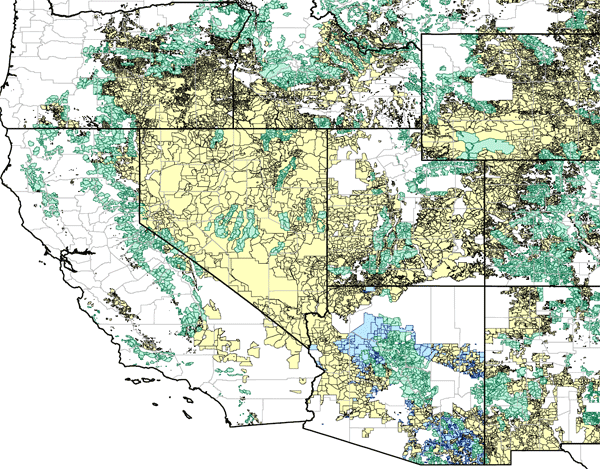 Custom topography map of a ranch's grazing allotments and fencelines
A poster size version of this map was printed on archival quality paper and framed for a client's Headuqarters.